January 2023. The Center for Neuroengineering has awarded its first pilot grants to support the development of new research in neuroengineering at Georgetown University. Following a call for proposals in November 2022, a panel of CNE researchers from Georgetown, the Technical University of Munich and Lawrence Livermore National Labs evaluated each submission. While there were numerous merits to all proposals, two projects received uniformly high scores from all reviewers and were selected for funding. The two proposals selected for funding are "Engineering a Non-Invasive Transdermal Drug Delivery Patch for Parkinson's Disease," by Mak Paranjape, PhD, associate professor in the Department of Physics, and "Development of a Novel Confocal Imaging System," by Jian-Young Wu, PhD, professor in the Department of Neuroscience and Stefano Vicini, PhD, professor in the Department of Pharmacology and Physiology.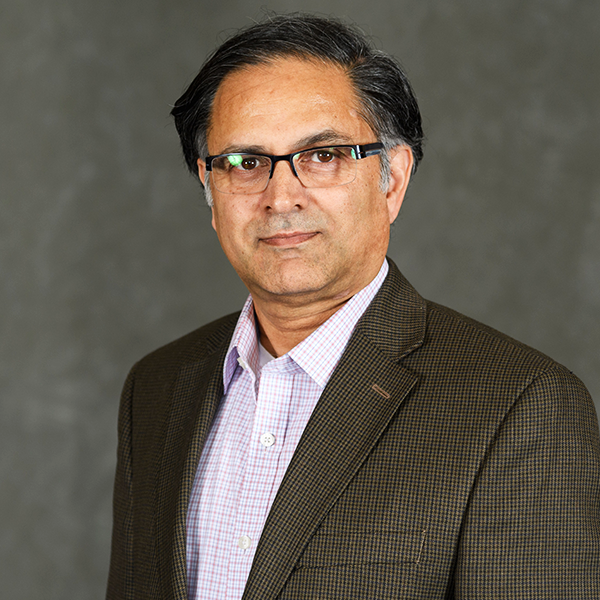 Dr. Paranjape's project investigates the utility of delivering levodopa-based drugs through the skin, in contrast to standard oral administration. The hypothesis is that transdermal delivery provides more drug bioavailability. In addition, the debilitating side effects associated with oral levodopa are mitigated by avoiding the GI tract altogether, thereby improving the overall quality of life for people afflicted with Parkinson's Disease.
"The establishment of the CNE is certainly a step forward for Georgetown University, and for me personally, enables potential collaborations with a new cohort of researchers interested in the bioengineering of micro- and nano-scale devices with new applications and treatment options in the field of neuroscience,"

Dr. Paranjape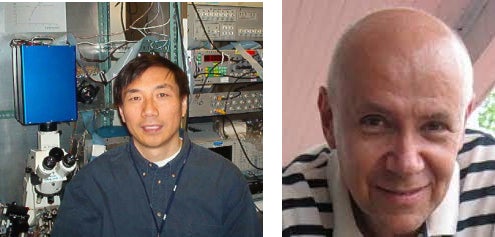 Dr. Wu and Vicini's project aims to develop a prototype of a new and fast confocal microscope for detecting neuronal activity in the brain. Current devices can only record from 30 to 50 neurons simultaneously, providing a limited view of activity of neurons in a brain area of interest. A unique feature of their proposed device is that it does not include moving parts and will enable the recording of a large number of neurons – up to 10,000 – at the same time. "The pilot grant is an ideal mechanism for developing early neuroengineering concepts as an essential step for applying to NIH funding," said Dr. Wu.
"These exciting projects are excellent examples of the kind of research that we want to support with the Center for Neuroengineering," said Maximilian Riesenhuber, PhD, CNE co-director. Josef Rauschecker, PhD, CNE co-director, added: "What these projects have in common is that they are not only innovative and significant, and therefore have the potential to attract further funding, they also are mission-relevant for neuroengineering."
The Center plans another pilot project competition later in 2023.